Competition for rankings is not going to get you anywhere in 2019. Almost everyone in your niche is doing the general technique of focusing on keywords. This technique is not just outdated but not more efficient. The competition is going to be touching with each passing year. So, what is your strategy to rank in the top position and bring regular traffic through search engine optimization techniques in 2019? Learn the latest SEO techniques.
To prosper as a digital marketing expert or an online entrepreneur, all you need to know is the marketing of your website or how to store on organic search. We have prepared a list of the 10 best SEO techniques in 2019 that can rank your website properly.
If you are looking Best SEO Training in Chandigarh Then Join CBitss Technologies. For More details Call Us.
1. Write at least 1800 words
After an in-depth evaluation, it is found that content with more than 1,800 words will appear in the first pages of the SERPs. This suggests that longer content will probably result in higher rankings in most search engines. If your content is more than 1800 words (with relevant keywords), ranking on the first page will be more likely.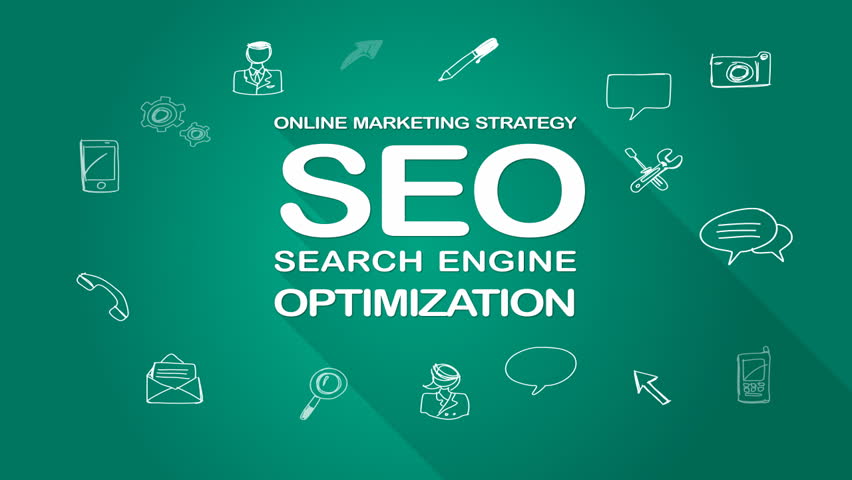 2. Create SEO optimized landing pages
A well-designed and structured landing page can boost lead generation as well as your sales. The landing pages you create will be more gates for inbound search website traffic. Sadly, very few B2B firms fully understand the importance of using specific landing pages to capture new users.
3. Use LSI keywords to outsmart Google
While LSI keywords are not easy to find, LSI generators, Google-related searches and more are available. In fact, you should not just find a keyword phrase, rather, it is better to focus on LSI keywords because Google wants you. Websites with structured content now receive leverage in Google rankings.
4. Link to relevant and authority websites
Everyone wants their website to be ranked high in the SERPs and this is done by getting the website high-quality backlinks. The more backlinks a site has, the higher its DA will be. More DA of a website will result in more rights.
Suppose if 2 websites are competing for the same keywords, same kind of content as well as excellent web traffic, which according to you would rank two more?
Websites with multiple site visitors will rank higher for a specific keyword. If the website has backlinks coming from many high DA websites, it will definitely have a higher ranking in SERPs.
5. Customer choice should be prioritized and used in content
Do you know that voice search means that we are changing in the online market? Practically 80% mobile voice search to get results. In 2019, voice search is going to get a boost. So, as a search engine optimization expert, can SEO methods to rank higher?
Just make a list of words that your customers enter for information. Build a buyer person appropriately and later target them with those words in your content.
6. Do competitor analysis cleverly
Among the most effective search engine optimization strategies is competition evaluation to rank higher in SERPs in 2019. In simple words, you need to observe what your competitors actually do to make room for a keyword and at the same time it is far superior to them.
7. Focus on local SEO optimization
Another modern day search engine optimization method has proved to work efficiently that it is focusing on local SEO. At the present time, the search for 'near me' has actually increased as customers are constantly trying to find products and services that are near their geographical area.
You do not need to sell anything online to test local search engine optimization. The main objective is for users to locate their business. When you include your calling information and instructions on your website, users can easily find your company.
8. Conduct technical SEO audits
Unless a website is properly optimized, it cannot be ranked for any keyword. So, optimize seo factors like meta title and meta description, paragraphs, headings, images, and videos. Google ranks a website based on more than 200 ranking factors.
If your website is not effectively optimized for search engines, you cannot rank for any keyword. So, maximize on-page factors i.e. meta title and description tags, headings, paragraphs, tables, pictures, video clips. Google uses more than 200 ranking elements to rate a website. And, some of the most important are:
Mobile optimization
Add ssl
Internal linking
9. Focus on social branding as well as content marketing
Well, this is an evergreen search engine optimization strategy of 2019. You need to work with your content strategy to boost your website ranking. Content and social promotion can be done in many ways. Social promos discuss strategies.
Social promotion
The most effective way to advertise content on social media is through groups as well as communities. You will definitely need to create multiple IDs to ensure that you do not get to ban your activities due to prevalent promos. Now promote content on social network websites like Facebook, Twitter, Pinterest are one of the few websites that provide a lot of traffic in a very short period of time. You can use Instagram and Snapchat. But these places are only too good for building brand awareness.
Content strategy & promotion
Create a blog section for your website and update it on a frequent basis. The more content you upload to the blog site, the more it will take your website to the first page of the SERPs.
This is where content strategy plays an important role and it would also be nice to have content calendars and content posted appropriately.
10. Improve the user experience
If you want your website to get more web traffic and higher search engine rankings, then you need to make sure that it is user friendly. When your website provides visitors with the experience they were expecting or much better; Site visitors have a tendency to invest even more time on your website, which can boost your internet search engine ranking. Google can measure the time spent by a user on a website.
Conclusion:
Whether you are a website administrator or digital marketing professional, now that 2019 is over, these organic search engine optimization strategy in 2019 are some of the best ways to optimize search engine optimization content for your websites. We have tried to make this search engine optimization tips and techniques as detailed as possible, but if you want to recommend something after that then add something in the comments section below. If you want to learn these top 10 SEO techniques, you can enroll in PPC training institutes. They have the best PPC Training in Chandigarh.